Our IT logistical services securely manage your equipment.
Once we recover your IT assets, we ensure their security with a monitored operations center that has restricted access. Our logistics are centered on security and accountability. 
For over 20 years, we've specialized in trading previously owned equipements and know that equipement's serial number is key in IT and digital asset management. As such, we've mastered its management so that our customers who entrust us with their stocks benefit from this expertise. Stocks can be managed in FIFO or LIFO.  
Benefit from our 20 years of experience in IT equipment management.
Receiving – Warehousing – Shipping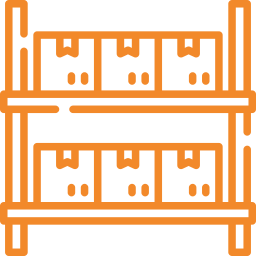 Delegate your logistics to us so you may concentrate on your core business.
ALTERNATIVE OPERATIONS CENTER
SAINT-OUEN-L'AUMÔNE 95310
LOGISTICAL FUNCTIONS
Receiving, shipping
IT equipement storage (picking, palettes, parts)
Packing, placing on palettes
TECHNICAL FUNCTIONS
Dedicated zone for data erasure
Refurbishing and repairs
Integration, deployment, prepping
All equipment is tracked from the moment it's received to when it's stocked and then reshipped.